---
Hi Viewer of this Story,
*We do not allow typical good-bad-foul comment culture in this platform, rather if you want, you may post a counter-constructive story to this story by copy/paste this post link in your next Publish screen. Moreover MCB is an open platform where anybody can moderate anybody's post.
You may add your Story ;
Add your

News,


Views,
Consciences,


Etc.


as mcbStory
How to Post on MCB ?
No SignUp,
Just LogIn with our open credentials:
Publish News, Views, Consciences, Etc.
Pick any one to Publish:
---
Power to Edit/Add/Improve any Post !
Visit MCB Policy
🙂 Citizen Journalism :)
---
---
MCB is an Open Online Platform with a unique, one & only Open Online Profile – 'WerMCBzen(wermcbzen)' where you Possess the Power to Edit/Add/Improve any post or anybody's content, but you should keep in mind, that Power always comes with some sort of responsibilities. So please be responsible by yourself to your Power.  It is made with Love for Lovable & Sensible People Only.
Story starts  here
---
Bakra Eid Mubarak Wishes & Messages, Happy Eid-ul-Adha 2020: Eid Mubarak Images, Wishes, Messages, Quotes, Pictures and Greeting Cards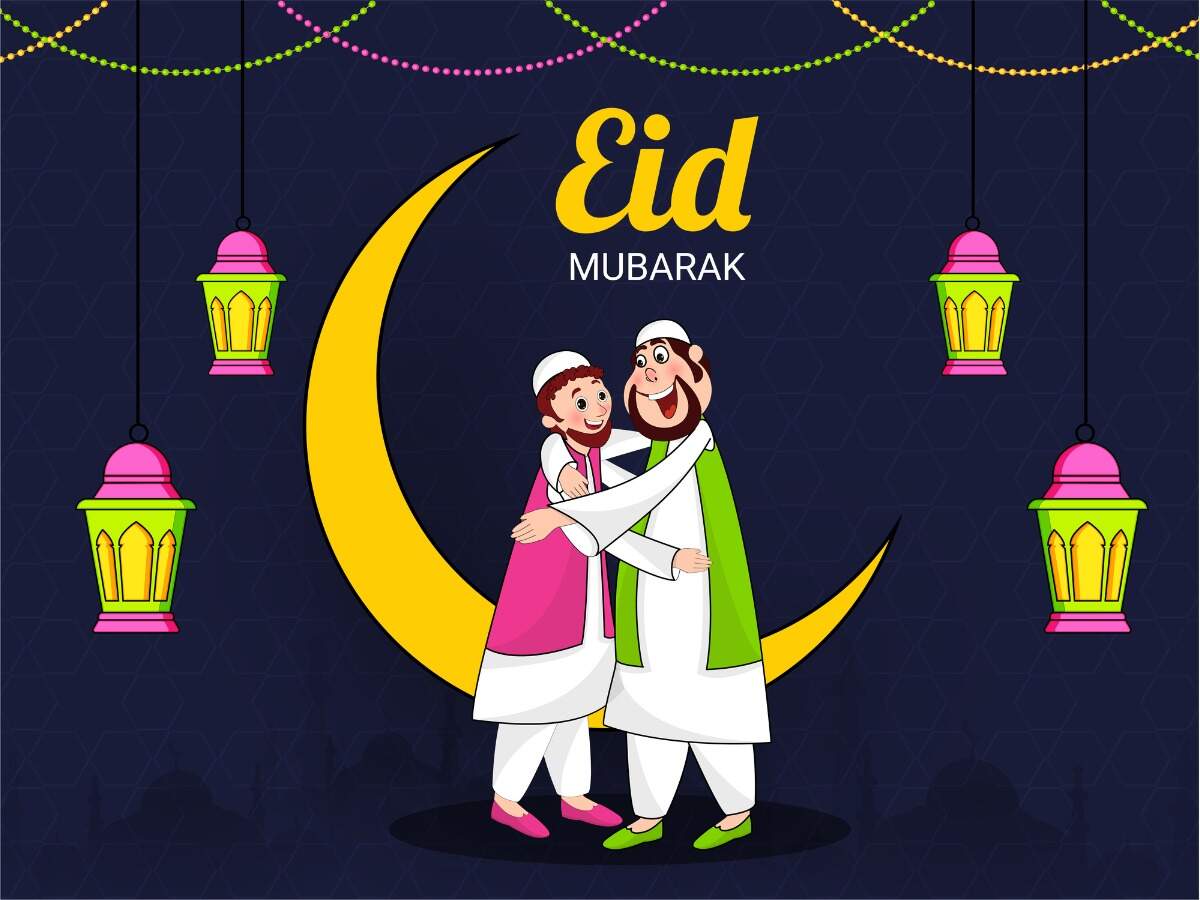 01/6Happy Eid-ul-Adha 2020!
Eid-ul-Adha also known as Bakrid or Kurbani Eid is a special festival for the Muslim community. The annual sacrificial festival is an important one for devout followers which is celebrated on the tenth day of Dhu al-Hijjah of the twelfth month of the Muslim calendar.
This year, the festival, which is considered to be the second most important one will be celebrated on July 31-August 1. While Kerala region will celebrate the day on July 31, Eid-ul-Adha will be marked the next day in other parts of the country.
02/6Eid-ul-Adha is an important festival
Bakrid is not just a day for families to get together and celebrate but also the power of charity and nobility. It is a time for people to remember the underprivileged and help them in kind. There is a special reason behind helping the less fortunate and providing alms to the needy, which has been happening for a long time. The day is meant to honour Prophet Ibrahim's true devotion to Allah. Traditional folklore dictates that Ibrahim was asked to give away the thing dearest to him so as to prove his undying faith to God. Having been asked to do so, Ibrahim sacrificed his son. Seeing this act of sacrifice, Allah sent an angel to replace Ibrahim's son with a goat. Hence, in remembrance of this noble virtue, a sacrificial goat is given away on the day. Usually, a male goat is selected for the same and is divided into three parts- one, which is given away to relatives, one to friends and another to the poor and needy. The rest of it is enjoyed by the family. Apart from this, Eidi, sweets, dry fruits are also celebrated. Traditional households prepare elaborate feasts and special delicacies to mark this joyous occasion. Families also get together and wish each other 'Eid Mubarak'.
Even though the pandemic might have dampened down the festival spirit, it doesn't mean that there is no way for you to celebrate the festival. Sending love-filled messages, blessings and gratitude can bring on the festive cheer and make the day special for you and your loved ones. Here are some sample greetings and beautiful Eid wishes to send to your loved ones, friends and relatives who might be living far away.
Share these on your social media, messaging platforms as you may. You can also send your loved ones some lovely pictures and e-greeting cards to spread prosperity.
Wishing everybody a blessed and prosperous Eid-ul-Adha 2020!
03/6Spread the festive joy on Eid-ul-Adha
"As you feast on your Iftar, I pray for your good health and prosperity"
" May on this EID The Plate of your life is filled, With juicy Kababs & Tikkas, topped With Chatni of Happiness and Covered with Salad of Love."
04/6Share these beautiful greetings on social media
"May God give you happiness of heaven above. Happy Eid Mubarak To You All."
"May you continue to grow wiser every day! May this Eid bring happiness to you and your family. Eid al-Adha Mubarak!"
"Let this Eid open your mind with new fresh thoughts."
05/6Messages, wishes and prayers for Eid Ul Adha
"Eid Ul Adha Mubarak: It is not their meat nor their blood, that reaches Allah: It is your piety that reaches him: he has thus made them subject to you, that ye may glorify Allah for his guidance to you and proclaim the good news to all who do right."
"Enjoy like a child and be thankful to Allah for he has bestowed all the Muslims with such a beautiful day. Eid Mubarak to you!"
"On this Eid-ul-Adha, I wish Allah's blessings and kindness on you. Eid Mubarak to you and your family!"
"Aapko aur aapke parivar ko Eid al-Adha Mubarak!Allah aapko Jeevan me sare sukh aur khushiyan de."
06/6Celebrate the festival with your loved ones
""Eid is not for the one who wears new clothes. Eid is for the one whose obedience rises. Eid is not for the one with beautiful clothes and fine means of transport, Eid is for the one whose sins are forgiven"—Ibn Raja"
"Feel the magic of Eid around you and know that the grace of God is always with you. You'll always be surrounded by love and care. Happy Eid UL Adha!"
"The magic of this day bring a lot of happiness and blessings in your life that will fill your heart with joy. Wishing you and your family a happy Bakra Eid"
Dragon fruit, purple mangoes, apples — experiments bear fruit in arid Gujarat

How Malayalam rap broke out of the margins

How school and exams are set to change

Why Covid-19 has been the best crisis for gold

Raksha Bandhan 2020: Wishes, Messages and Quotes

Raksha Bandhan 2020: WhatsApp and Facebook Status

Coronavirus symptoms: Can you actually recognise a COVID cough? Is it dangerous?

Raksha Bandhan 2020: Greetings, Wallpaper and Pics

Raksha Bandhan 2020: Kheer recipes from across India

Ayushmann shares an unseen photo

Minissha confirms that her marriage has ended

Meet the most stylish BFFs in Bollywood

Big B thanks everyone for their prayers

Bebo looks stunning in these selfies
---
*related video(s) to your this interest, tap the image to retrieve the video. some times you wont see any related video(s) for youtube API & Quota issue, or some times you see video(s) unrelatedly. please excuse the drawback while such stuff happens.
Eid ul Adha Mubarak status video || Happy Bakr Eid 2020

wishing you all a very Happy Bakr Eid Mubarak 2020 Email- jenim201411@gmail.com. Please like our FacebookPage:https://www.facebook.com/pg/jenimfood.

Eid ul Adha 2020 || Eid Mubarak Whatsapp Status 2020 || Eid Mubarak Status

Subscribe to our Channel https://www.youtube.com/channel/UCYoYg7gJIlMfFlWNhMfCnPQ Follow us on facebook at https://www.facebook.com/Asits99/ Eid ...

Happy Eid-ul-Adha 2020: Eid Mubarak Wishes

Best Online Shopping Mall in Bangladesh Visit Now: https://www.happykenakata.com.bd/ eid mubarak gan, eid mubarak gojol, eid mubarak song bangla, eid ...
Follow us on Facebook.com/MyCtgBanglaMCB
Content Published By