Search
Just What's on Your Mind ? . . .
*this search pane is awesome, also enhanced by google, you won't h'v to leave MCB for your regular google search, thanks to magical power of ajax & jquery.
---
Hi Viewer,
*Please scroll down for your Story, Meanwhile as a MCB user please be noted: We do not allow typical good-bad-foul comment culture in this platform, rather if you want, you may post a counter-constructive story to this story by copy/paste this post link in your next Publish screen. Moreover MCB is an open platform where anybody can moderate anybody's post.
You may add your Story ;
Add your

News,


Views,
Consciences,


Etc.


as mcbStory
How to Post on MCB ?
No SignUp,
Just LogIn with our open credentials:
Publish News, Views, Consciences, Etc.
Pick any one to Publish:
Power to Edit/Add/Improve any Post ! 
Visit  MCB Policy
:) Citizen Journalism :)
---
---
MCB is an Open Online Platform with a unique, one & only Open Online Profile – 'WerMCBzen(wermcbzen)' where you Possess the Power to Edit/Add/Improve any post or anybody's content, but you should keep in mind, that Power always comes with some sort of responsibilities. So please be responsible by yourself to your Power.  It is made with Love for Lovable & Sensible People Only.
Story starts  here
---
Your Story here :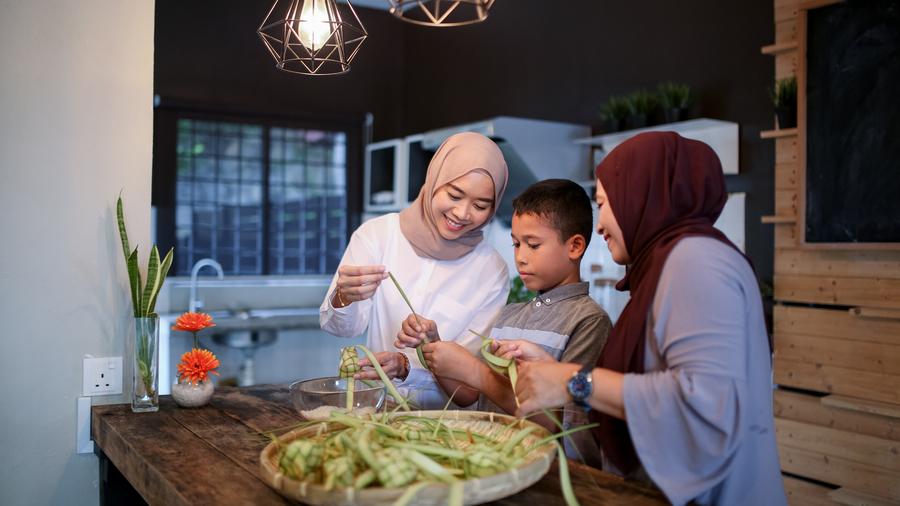 Eid al-Adha is a significant annual Islamic observance for Muslim communities across Australia. It is also known as the Feast of Sacrifice or Festival of Sacrifice as it commemorates Ibrahim's (Abraham) willingness to sacrifice his son to God.
Is Eid ul Adha a Public Holiday?
Although Eid ul Adha is not a public holiday, businesses and schools may be closed because it falls on the same date as Hari Raya Haji in 2021, which is a public holiday in Christmas Island and Cocos and Keeling Islands.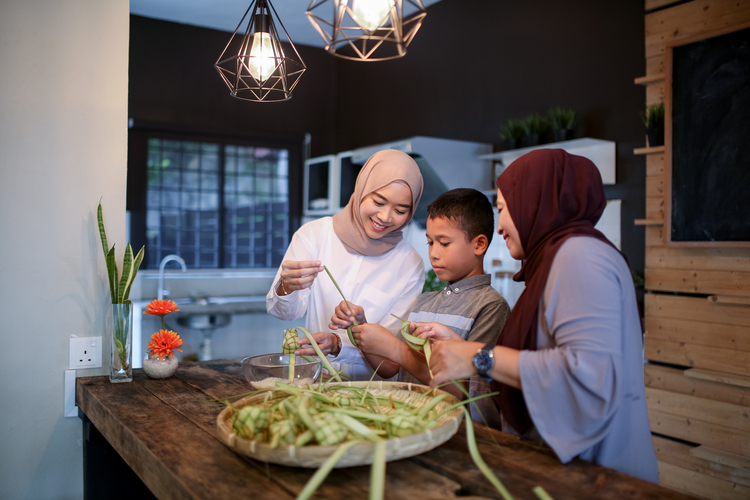 Eid al-Adha is a special opportunity to have social gatherings among family and friends.
©iStockphoto.com/ibnjaafar
What Do People Do?
The Eid al-Adha festival has a special atmosphere of peace, respect, giving and receiving, as well as sharing and caring. It is a special day for children because it is a day to socialize with family, friends and other children in celebrating Eid al-Adha. Many Muslims are united in prayer at mosques and other appropriate venues during Eid al-Adha. People also exchange gifts with one another and celebrate feasts together.
Eid al-Adha is also a time for many Muslims to make donations to the poor and the needy. This observance is known as the Feast of Sacrifice because it traditionally includes the sacrifice of an animal permitted for food (eg. a lamb) as an act of thanksgiving for God's mercy. Some of the food is donated for charitable purposes.
Eid al-Adha also follows from the annual pilgrimage to Mecca in Saudi Arabia. This pilgrimage applies to Muslims worldwide, as they are required to perform the Hajj once in their lives. Some Muslims in Australia may travel to Mecca prior to Eid al-Adha to make this pilgrimage.
Public Life
Eid al-Adha is not a nationwide public holiday in Australia. However, some Islamic organizations may be closed or offer a reduced level of service and there may be some local traffic congestion around mosques and venues where Eid al-Adha celebrations are held.
Background
Eid al-Adha (Eid-ul-Adha) is also known as the Feast of Sacrifice or Festival of Sacrifice. This observance commemorates accomplishment.  Eid al-Adha also serves as a reminder of when Ibrahim (Abraham) was willing to sacrifice his son to God, according to Islamic belief.
About Eid ul Adha in Other Countries
Read more about Eid ul Adha.
Eid ul Adha Observances
Showing: 1800–18491850–18991900–19491950–19992000–20152016–20262027–20492050–20992100–21492150–21992200–22492250–22992300–23492350–23992400–24492450–24992500–25492550–25992600–26492650–26992700–27492750–27992800–28492850–28992900–29492950–29993000–30493050–30993100–31493150–31993200–32493250–32993300–33493350–33993400–34493450–34993500–35493550–35993600–36493650–36993700–37493750–37993800–38493850–38993900–3949
Note: Regional customs or Moon sightings may cause a variation of the date for Islamic holidays, which begin at sundown the day before the date specified for the holiday. The Islamic calendar is lunar and the days begin at sunset, so there may be one-day error depending on when the Crescent Moon is first seen.
While we diligently research and update our holiday dates, some of the information in the table above may be preliminary. If you find an error, please let us know.
— view Source of this content →