Search
Just What's on Your Mind ? . . .
*this search pane is awesome, also enhanced by google, you won't h'v to leave MCB for your regular google search, thanks to magical power of ajax & jquery.
---
Hi Viewer,
*Please scroll down for your Story, Meanwhile as a MCB user please be noted: We do not allow typical good-bad-foul comment culture in this platform, rather if you want, you may post a counter-constructive story to this story by copy/paste this post link in your next Publish screen. Moreover MCB is an open platform where anybody can moderate anybody's post.
You may add your Story ;
Add your

News,


Views,
Consciences,


Etc.


as mcbStory
How to Post on MCB ?
No SignUp,
Just LogIn with our open credentials:
Publish News, Views, Consciences, Etc.
Pick any one to Publish:
Power to Edit/Add/Improve any Post ! 
Visit  MCB Policy
:) Citizen Journalism :)
---
---
MCB is an Open Online Platform with a unique, one & only Open Online Profile – 'WerMCBzen(wermcbzen)' where you Possess the Power to Edit/Add/Improve any post or anybody's content, but you should keep in mind, that Power always comes with some sort of responsibilities. So please be responsible by yourself to your Power.  It is made with Love for Lovable & Sensible People Only.
Story starts  here
---
Your Story here :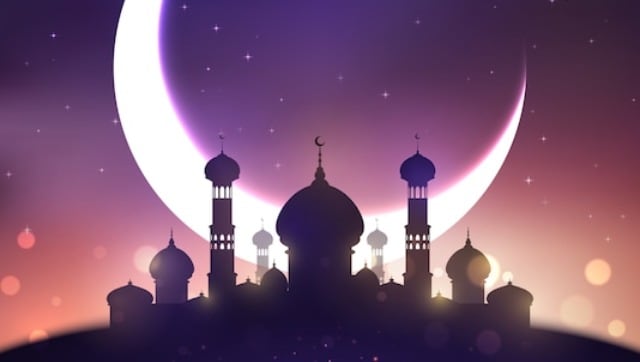 The day marks the conclusion of Hajj, which is the compulsory pilgrimage for all able-bodied and financially capable Muslims
Representational image. Shutterstock
The festival of Eid al-Adha is expected to be celebrated on 21 July in India. As per the Islamic faith, it is believed that Prophet Ibrahim was willing to sacrifice his firstborn on the command of Allah.
Eid al-Adha is celebrated to mark the spirit of sacrifice on the 10th day of the month Dhu al-Hijjah, which is the final month of the Islamic calendar. The festival is celebrated by sacrificing an animal and distributing its meat among the community members and needy.
Eid al-Adha 2021 date
It is expected that the festival will be celebrated in India on 21 July. The Dhu al-Hijjah moon will likely be sighted on the evening of 11 July and therefore, the last Islamic month will start from 12 July this year.
Eid al-Adha origin
The Islamic holy book Quran narrates the story of Prophet Ibrahim. It is said that when Allah commanded him to sacrifice his son Ibrahim, the Prophet was prepared to do that. It is believed however that at the last moment, an animal replaced Ibrahim, on Allah's command.
It also marks the conclusion of Hajj which is the compulsory pilgrimage for all able-bodied and financially capable Muslims.
Eid al-Adha significance
The festival is considered to be the second most important one after Eid al-Fitr which marks the end of the month of Ramadan. Animals such as sheep, goats or buffalo are sacrificed on the day.
The religious ruling on the distribution of the meat is that it should be divided in three parts. One part should be for the family of the person who has sacrificed the animal, the second one should be given to their extended family and third to the needy.
— view Source of this content →