Search
Just What's on Your Mind ? . . .
*this search panel is awesome, also enhanced by google, you won't h'v to leave MCB for your regular google search, thanks to magical power of ajax & jquery.
---
Hi Viewer,
*Please scroll down for your Story, Meanwhile as a MCB user please be noted: We do not allow typical good-bad-foul comment culture in this platform, rather if you want, you may post a counter-constructive story to this story by copy/paste this post link in your next Publish screen. Moreover MCB is an open platform where anybody can moderate anybody's post.
You may add your Story ;
Add your

News,


Views,
Consciences,


Etc.


as mcbStory
How to Post on MCB ?
No SignUp,
Just LogIn with our open credentials:
Publish News, Views, Consciences, Etc.
Pick any one to Publish:
Power to Edit/Add/Improve any Post ! 
Visit  MCB Policy
:) Citizen Journalism :)
---
---
MCB is an Open Online Platform with a unique, one & only Open Online Profile – 'WerMCBzen(wermcbzen)' where you Possess the Power to Edit/Add/Improve any post or anybody's content, but you should keep in mind, that Power always comes with some sort of responsibilities. So please be responsible by yourself to your Power.  It is made with Love for Lovable & Sensible People Only.
Story starts  here
---
Your Story here :
97
people 👁️ing this randomly
Decorating Ideas
Home Decorating Ideas & Interior Design | HGTV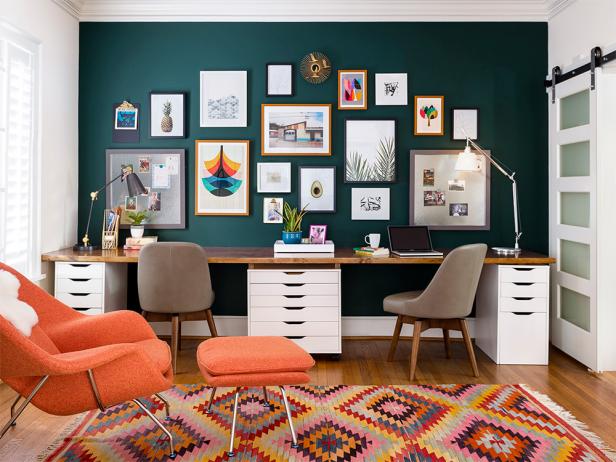 Wow! What color is that? HGTV Magazine is here with some tips on how to use even the most vibrant colors around your house.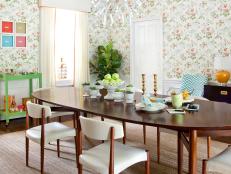 You know that room you only use during the holidays?! These fun ideas from HGTV Magazine will lure you there all year.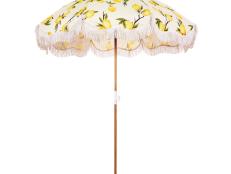 These juicy summer staples will brighten any space. HGTV Magazine editors dish their top picks.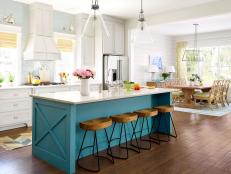 A Florida couple gets the light and bright kitchen they craved. HGTV Magazine shows you all the coolness.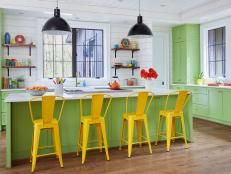 Grassy greens, sunny yellows, sky blues — this space from HGTV Magazine is a force of nature.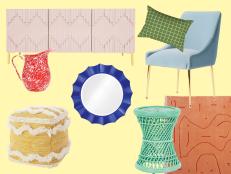 Cobalt, blush, ruby, ocher and more! Add a pop of color to any space with these super-cool home accessories in the trendiest color …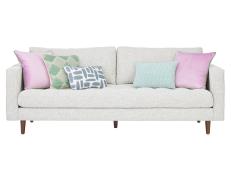 Their formulas are the next best thing to having a pro right there with you in your living room. HGTV Magazine has all the details …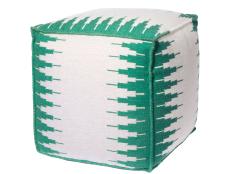 Poof! Your room's cute. These little guys have the power to perk up an entire space.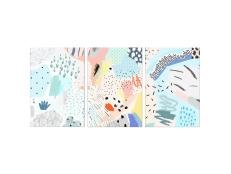 Choose a piece of art and run with it! HGTV Magazine is here to help you redecorate any room.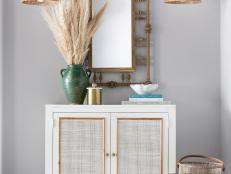 HGTV Magazine has some ideas for styling up that small-but-big-deal spot: paint colors, mirrors, lamps, rugs and more!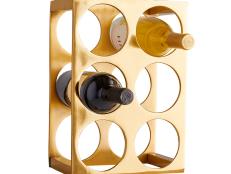 These glam, yet simple accessories from HGTV Magazine (we've got flatware, planters, wallpaper and more!) are calling your name.
It only takes one trendy piece to totally change a room — and yes, these picks from HGTV Magazine are that good.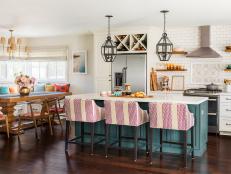 Two decades of BFF-ing make for one great space. Take a tour with HGTV Magazine, plus find out what paint colors and products they …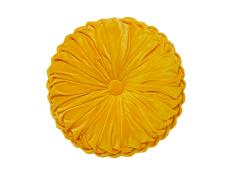 There's no rule that a great pillow has to have four corners. Round out your living room's look with one of these newbies from HGT …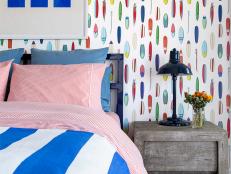 HGTV Magazine brings you easy, breezy ways from to get that laid-back look—even if you're nowhere near the coast.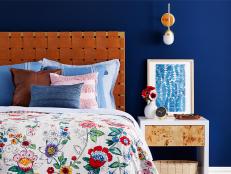 These cool combos from HGTV Magazine break the decorating rules … and the results are awesome.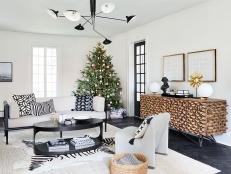 HGTV Magazine takes you through a Minneapolis home decked out in black and white.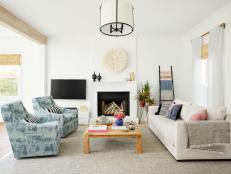 HGTV Magazine takes you through a designer's home packed with ideas that can take any space from ordinary to totally personalized.
HGTV Magazine gives you an up-close look at a house decked out with contemporary buys—but made unique with vintage finds.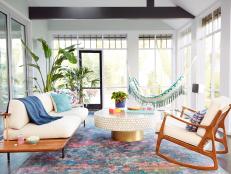 Risky design choices reap big, breathtaking rewards in this family's Larchmont, NY home, courtesy of HGTV Magazine.   Keep in mind …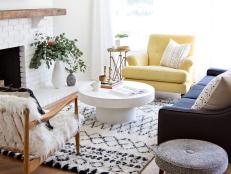 HGTV Magazine has all the pro tips—and accessories—you need to get started.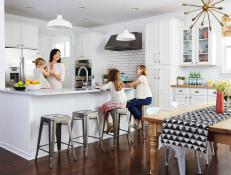 Make a cook space look good forever: Paint it white and add farmhouse touches. HGTV Magazine shows you how.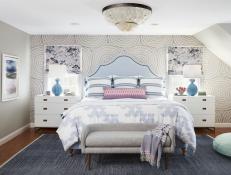 Watch this space from HGTV Magazine come back to life with lighter walls, a new rug, stylish furniture and punches of pattern.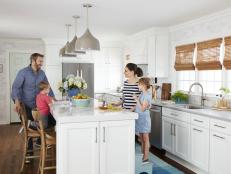 Even seasoned home improvers can learn new tricks! Take it from Young House Love's John and Sherry Petersik, who aced this major m …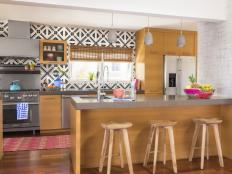 A pinch of cement tile, a dash of wood stools, that's what it took to spice up this space from HGTV Magazine.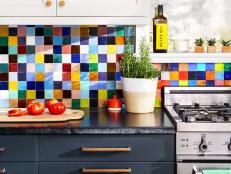 Twenty-eight colors add up to one amazing scene-stealer in this Louisville, KY, kitchen from HGTV Magazine.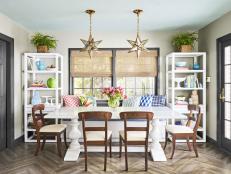 Why do just one hue? This space from HGTV Magazine proves using a whole bunch of shades amps up the charm.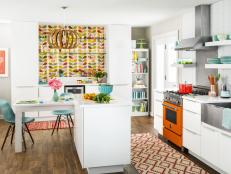 There's a whole lot of inspiration cooking in this kitchen from HGTV Magazine.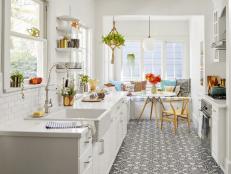 A keen eye and creative planning helped this Seattle homeowner keep reno costs way down. HGTV Magazine takes you inside.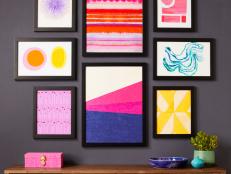 These tricks from HGTV Magazine will help you completely transform your walls.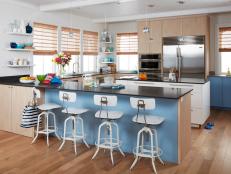 Hits of beachy blues bring a relaxing but cheerful vibe to this contemporary Cape Cod kitchen from HGTV Magazine.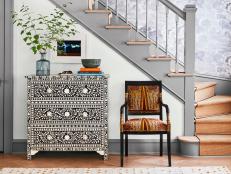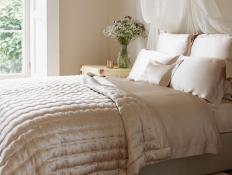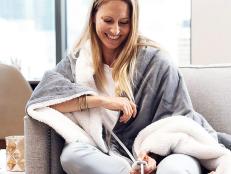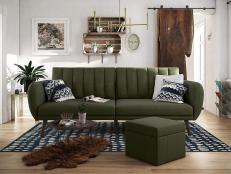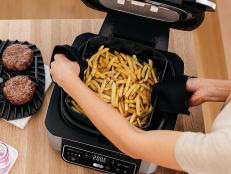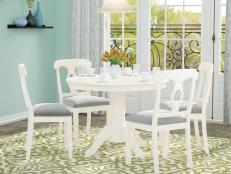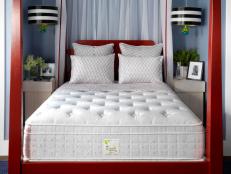 By: Robin Anders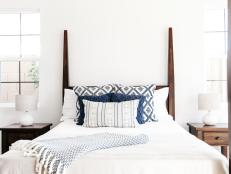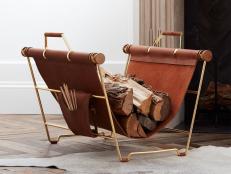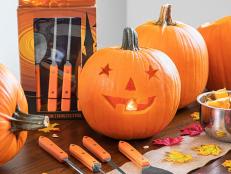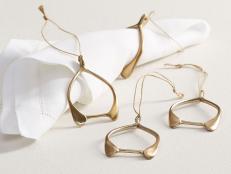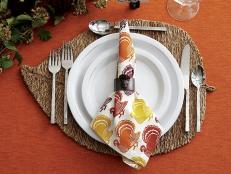 By: Katie Friedman and Morgan Faulkner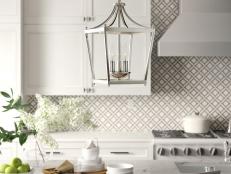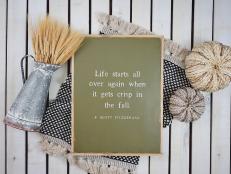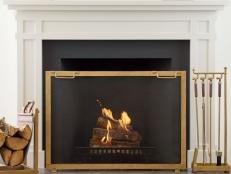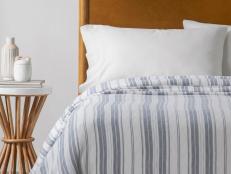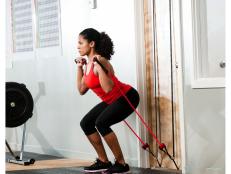 By: Maria Conti and Farima Alavi Ferguson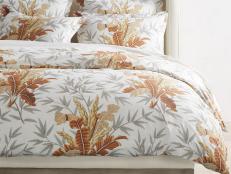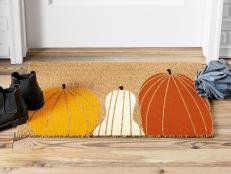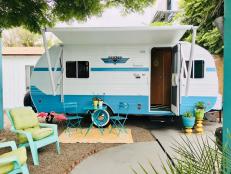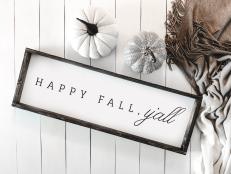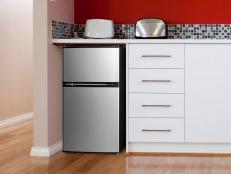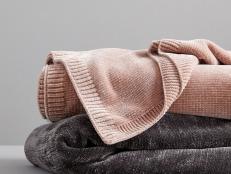 By: Maria Conti and Erica Reitman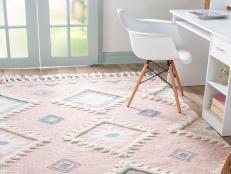 By: Kamron Sanders and Chelsea Faulkner
To sign up, please enable JavaScript.
---
MCB Love to Mention : )
Content Courtesy →
Decorating Ideas
Have A Views ?
Pay A Visit :
MCB-InteriorIntense