Search
Just What's on Your Mind ? . . .
*this search pane is awesome, also enhanced by google, you won't h'v to leave MCB for your regular google search, thanks to magical power of ajax & jquery.
---
Hi Viewer,
*Please scroll down for your Story, Meanwhile as a MCB user please be noted: We do not allow typical good-bad-foul comment culture in this platform, rather if you want, you may post a counter-constructive story to this story by copy/paste this post link in your next Publish screen. Moreover MCB is an open platform where anybody can moderate anybody's post.
You may add your Story ;
Add your

News,


Views,
Consciences,


Etc.


as mcbStory
How to Post on MCB ?
No SignUp,
Just LogIn with our open credentials:
Publish News, Views, Consciences, Etc.
Pick any one to Publish:
Power to Edit/Add/Improve any Post ! 
Visit  MCB Policy
:) Citizen Journalism :)
---
---
MCB is an Open Online Platform with a unique, one & only Open Online Profile – 'WerMCBzen(wermcbzen)' where you Possess the Power to Edit/Add/Improve any post or anybody's content, but you should keep in mind, that Power always comes with some sort of responsibilities. So please be responsible by yourself to your Power.  It is made with Love for Lovable & Sensible People Only.
Story starts  here
---
Your Story here :
Omar Esa – Jummah Mubarak
JavaScript is disabled
You need to enable JavaScript to use SoundCloud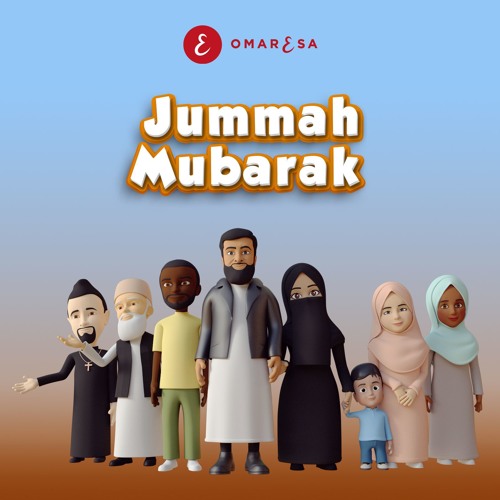 Recommended tracks
published on 2017-11-11T13:42:56Z
published on 2013-07-06T23:57:33Z
published on 2018-08-07T23:57:56Z
published on 2016-04-12T17:09:39Z
published on 2011-11-13T20:56:34Z
published on 2012-08-17T01:32:23Z
published on 2012-06-27T16:39:26Z
published on 2013-10-29T10:09:38Z
published on 2015-03-01T20:33:23Z
published on 2014-01-01T07:02:45Z
---
MCB Love to Mention : )
Content Courtesy →
Omar Esa – Jummah Mubarak
Have A Views ?
Pay A Visit :
MCB-JummahMubarak